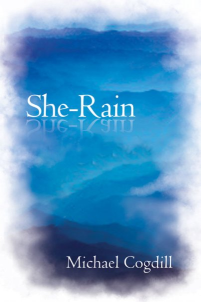 A potentially Oscar-friendly drama about child living as prey to an opium-addicted father, drowning in a gene-pool of lowest expectations, feels shackled for life to the tobacco farms and cotton mill poverty of 1920′s western North Carolina.
She Rain
FOR IMMEDIATE RELEASE
PRLog (Press Release) – Mar 08, 2011 – Beautifully written by Michael Cogdill (27 Emmys and a national Edward R. Murrow Award, his work has appeared on CNN, MSNBC, CNBC, and The Today Show).
She-Rain branches toward one of the least-expected figures ever in a Southern novel. Her mystery begging the question — what might have been, had an African-American infant born of scandal been placed on the arms of one of the grandest American fortunes of the early 20th Century? In the bosom of that fortune, she is raised utterly cloistered, hidden in the clefts of Appalachia, steeped in her "adoptive" mother's Vassar education, classical piano, and the refinements most mountain people considered as distant and alien as the stars.
When that son of an opium addict (fresh from battling wilderness, a freight train and a white-water river) happens upon her — each in uniquely desperate times — they set off a seismic change to the worlds they've known. Driven by what Faulkner might call human hearts conflicted deep within themselves, they rise to meet an adventure compared to that of Cold Mountain and The Color Purple. She-Rain is a magnetic tale that melts the hard rocks of racism, classism, and the violent self-destruction of living down to the worst human expectations. By its contemporary end, this tale has moved readers of both genders to tears.
Entertaining with wild humor, the grit of reality, and a love triangle of the least expected.
Produced by Richard O'Sullivan and Gilberto Vera